RAGNAROK
THE AGE OF FIRE AND GRAVEL.
BY

IGNATIUS DONNELLY
AUTHOR OF "ATLANTIS: THE ANTEDILUVIAN WORLD."
1883

"I am not inclined to conclude that man had no existence at all before the epoch of the great revolutions of the earth. He might have inhabited certain districts of no great extent, whence, after these terrible events, he repeopled the world. Perhaps, also, the spots where he abode were swallowed up, and the bones lie buried under the beds of the present seas."--

CUVIER.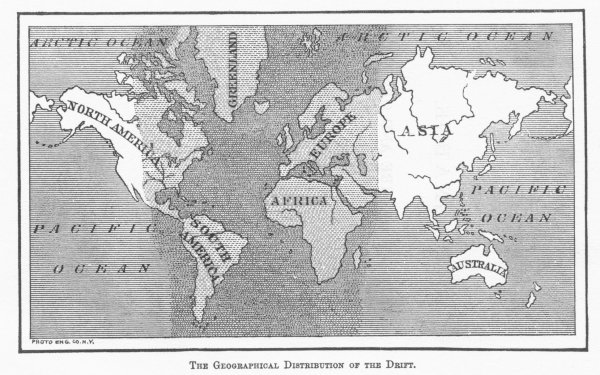 THE GEOGRAPHICAL DISTRIBUTION OF THE DRIFT.
{p. iii}