by Susanne Posel
September 26, 2014
from OccupyCorporatism Website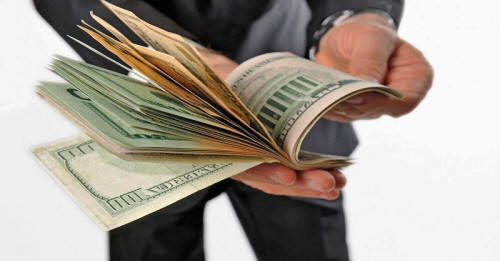 US Bank (USB) has agreed to settle on a $48 million payout to an estimated 420,000 customers because they were illegally billed for services they did not agree to.
For nearly a decade, from February 2003 to August 2012, USB charged customers who were "eligible" for an identity theft protection (ITP) that was "never fully received".
The ITP products, called Privacy Guard (PG) and Identity Secure (IS) are credit monitoring programs that:
Promised debt cancellation or deferment became very popular in the wake of the recession as Americans sought to shield themselves from unforeseen economic troubles

Promised to monitor customers' credit and alert them to fraudulent activity on their accounts
Ironically, on the IS website, they emphatically state they,
"do not make deceptive claims or charge [customers] for insurance coverage [they] never receive."
However, this marketing technique was so zealously pushed with a de-emphasis on "terms or enrolled unwitting customers."
USB hired Affinion to employ telemarketers to:
In a portion of the cases reported, USB,
"never received authorization but started billing customers for the service."
Affinion describes their corporation as,
"the global leader in the designing, marketing and servicing of comprehensive customer engagement and loyalty solutions that enhance and extend the relationship of millions of consumers with many of the largest and most respected companies in the world."
For perspective Affinion, the corporation hired to aggressively sell USB ITP to customers (and simply sign them up without their consent of knowledge), is privately owned by Apollo Management who reported total revenue for June of 2014 as $579.1 million.
Affinion was also involved with,
JPMorgan Chase

Bank of America (BoA)

Wells Fargo

Citigroup,
...providing CMPs and was integral in the cause for a $210 million settlement between customers and those financial institutions for fraudulent charges on marketed services.
According to the Office of the Comptroller of Currency (OCC), in 2010 Affinion used their telemarketers to implement,
"high-pressure sales tactics and made materially false, deceptive, or otherwise misleading oral statements relating to the cost, coverage terms, benefits, and other features to sell products to Capital One customers."
Shockingly, BoA and Citigroup were,
"listed among the top six Affinion clients in that company's documents."
USB was given until December 25th "to come up with a reimbursement plan."