by Streber
April 24, 2015
from InternationalMan Website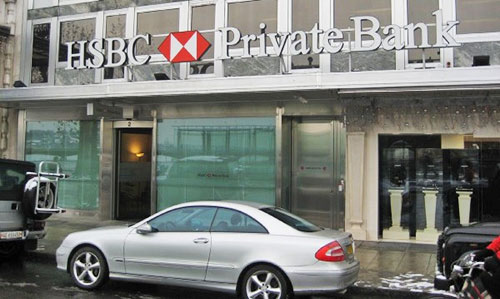 Private banking is used almost synonymously with wealth management.
It's the origin of banking itself. When the old Venetians started what today has become banks, it was by taking wealthy people's money, keeping it safe, and making the money grow through investments.
That's what private banking is today as well. The term "private banking" often leads to confusion with banking privacy or banking secrecy. Private banking does not itself mean higher banking secrecy.
The word "private" in this case denotes banking tailored to you as a private individual.
Where is private banking offered?
Private banking isn't limited to offshore jurisdictions.
Although it's offered nearly everywhere nowadays, the finest private banking today is found in,
Some Hong Kong banks have recently upped the game in their private banking services. It's likely next in line to join the aforementioned.
There are some decent private banks in the Caribbean, primarily in the Cayman Islands and Bermuda. Many are subsidiaries or other private banks from other large financial centers.
How much money is required?
This is the million-dollar question.
There are basically four tiers of private banking.
Some of the smaller private banks will consider clients with as little as $10,000. The service you get isn't that much better than normal retail banking. You may not even get an account manager.
This level of private banking can be attractive to those with above-average salaries looking for someone to help grow their savings, but who don't need much interaction with the bank.
In the span of 100,000-1,000,000 Euros, Swiss francs, or US dollars, you'll be attractive to the majority of private banks. You won't get the full VIP treatment, but your money will be well taken care of, and you'll get some degree of personalized service. Most private banking clients fall into this tier.
Once you exceed one or two million Euros, Swiss francs, or US dollars, more or less all private banks will take you on. You'll have an account manager, high personalization of services, and you may even be able to negotiate lower rates and commissions.
There are a handful of banks that require tens or hundreds of millions of dollars.
How does a private bank operate?
Dedicated private banks or private bank divisions of banks operate quite differently from regular retail or business banks. Tailored services are what private banking is all about.
The most common type of private banking is discretionary private banking or wealth management, where you deposit funds into an account and the bank takes care of the rest.
You agree with the bank on a personal investment portfolio based on factors such as risk, moral concerns (whether to invest in certain industries, such as tobacco or arms manufacturing), financial goals, and your expectations.
The level of interaction between you and the bank after the initial consultation varies greatly depending on the bank and your own needs.
Many private banking clients are happy to let the bank take care of everything, while some clients want to be more involved in the process. This is where picking the right private bank is important. If you want to have frequent interactions and updates from your bank, you need to pick a bank that offers Internet banking or otherwise can give you detailed updates.
Private banking is sometimes confused with high-privacy banking and banking secrecy.
Some banks offer private banking behind a veil of somewhat strengthened privacy. The actual, underlying bank accounts on which the private banking relationship is based may not always be in the client's name.
Sometimes a legal entity is created to act as beneficiary of the account. This can be a company, a trust, a foundation, or a combination of all three. Nominee directors may also be involved.
A private bank expects accounts to have very little activity in terms of incoming and outgoing wire transfers and essentially no transfer to or from third parties. Because of this and as long as the client stays within reasonable limits, it's not unusual for private banks to offer these services free of charge.
How do I open a private banking account?
This is very similar to opening a normal offshore bank account. The difference is the higher minimum deposit.
Also, remote account opening tends to be possible in more cases than other types of banking services because private banking accounts are rarely used for third-party transaction and generally have a lower risk profile.
The question is if one wants to deposit a large part of one's wealth to a bank without a face-to-face meeting on the bank's premises.
Very high-end private banks sometimes offer to come and meet the client in person anywhere in the world.