by Mehmet Sabeheddin
New Dawn Special Issue Vol 7 No 6.
October 18, 2014
from NewDawnMagazine Website
MEHMET SABEHEDDIN is a researcher, writer and global traveler. He is a longtime contributor to New Dawn magazine.
He can be contacted c/- of New Dawn Magazine, GPO Box 3126, Melbourne VIC 3001, Australia.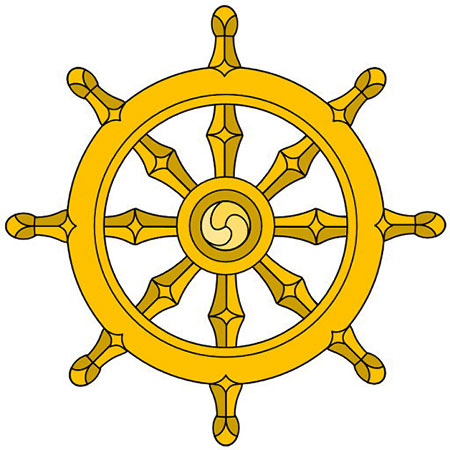 Back in October 2000, the newly elected President of the Russian Federation, Vladimir V. Putin, granted a revealing interview to the editors of India Today and The Russian Journal.
President Putin paid special tribute to Nicholas Roerich, the Russian artist, explorer and mystic, stating:
"Roerich's life was an amazing life, a marvel of creativity and astonishing example of spiritual closeness that, perhaps doesn't lie on the surface, but is nevertheless the spiritual closeness that binds all peoples."
In December 2002, President Putin's wife Lyudmila opened an exhibition of Nicholas Roerich's work at the National Museum of India in Delhi.

Nicholas Roerich (1874-1947) is remembered today as a celebrated Russian painter and occultist, whose intrepid journeys through Central Asia captured the attention of the Western public in the 1920s and 1930s.
But Nicholas Roerich was also a master of 'spiritual geopolitics' who sought to establish a pan-Buddhist, transnational 'New Country' stretching from Tibet to southern Siberia, including territory that was governed by,
China

Mongolia

Tibet

the Soviet Union
This 'New Country' was conceived by Roerich as the manifest, earthly expression of the invisible Kingdom of Shambhala,
"the Holy Place, where the earthly world links with the highest states of consciousness." 1
This Shambhala Project was to establish the Sacred Union of the East.

The American scholar John McCannon, who is writing a biography of Roerich, points out that in today's Russia Roerich's ideas are discussed at the highest echelons:
Roerich's name has appeared with surprising frequency in civic and academic discussion of international relations and new directions in foreign policy.

Mainly, he has been cited by political scientists and strategic thinkers in Russia looking for models of 'multipolarity' and 'global pluralism' to counter U.S. hegemony and seemingly triumphalist or confrontational political theories from the West… 2
Since the earliest days of his first presidency, Vladimir Putin has worked tirelessly to lay the foundations of a Eurasian alliance.
Just weeks after paying tribute to Nicholas Roerich, Putin told an international forum that,
"Russia has always perceived of itself as a Eurasian country."
Then in 2001, Russia and China, along with the states of Central Asia, founded the Eurasian political, economic and military organization known today as the Shanghai Cooperation Organization.
Mongolia, Pakistan, Iran and India, have all expressed interest in joining the group.

In the lead up to his election for a third term as Russian president, Putin set out his grand Eurasian vision in a series of widely published articles.

Nicholas Roerich was introduced to the Buddhist legend of Shambhala while working on the first Buddhist temple ever constructed in Europe, in St. Petersburg the imperial capital of the vast Russian Empire. The Russian Tsar Nicholas II, although a devout Orthodox Christian and head of the Russian Church, had a deep interest in mysticism and Eastern wisdom.
On several occasions the Tsar received the Buddhist monk Dorzhiev, assuring him that,
"Buddhists in Russia may feel as if under the wing of a mighty eagle."
Construction of the St Petersburg Buddhist temple commenced in 1913 to coincide with the 300th anniversary of the Romanov dynasty.
That same year Lama Dorzhiev, a friend of Nicholas Roerich and George Gurdjieff, wrote that Russia was about to fulfill the old Buddhist messianic myth of Shambhala by founding a great Buddhist empire in the East.

One hundred years later in 2013, President Putin, himself a native of St. Petersburg, promised "100-percent support" for Russia's Buddhists. Speaking during a visit to Russia's Buryatia republic, Putin said he was proud that Russia is the only country in Europe where Buddhism is officially recognized as a traditional religion.
The Russian President emphasized that,
"Buddhism plays a significant role in Russia… It has always been that way. It is well known that the Buddhists helped during both world wars."
Putin described Buddhism as a,
"kind, humanist learning based on love for others and love for one's country," and said he, the federal government and regional authorities were "always at [the Buddhists'] disposal and ready to support them." 3
Like Tsar Nicholas II, President Vladimir Putin is known to be a devout Russian Orthodox believer with a strong interest in Eastern wisdom.
A master of both sambo and judo, Putin has often spoken of how the martial arts - imbued with Asian philosophy - are intended to train the body and the mind. Though an Orthodox Christian, he is conscious of the spiritual authenticity of other traditional religions.
And like Nicholas Roerich, who was born Orthodox Christian but later became steeped in Buddhism, Vladimir Putin may well sympathize with the view that the highest forms of all the world's religions point to the same ultimate reality.



Footnotes
1. See 'From Synarchy to Shambhala - The Role of Political Occultism and Social Messianism in the Activities of Nicholas Roerich' by Markus Osterrieder

2. 'By the shores of white waters - The Altai and its place in the spiritual geopolitics of Nicholas Roerich' by John McCannon,

3. 'Putin Promises 100% Support for Buddhists', RIA Novosti, 11 April 2013