by Martha Rosenberg
July 18, 2016
from TheInfluence Website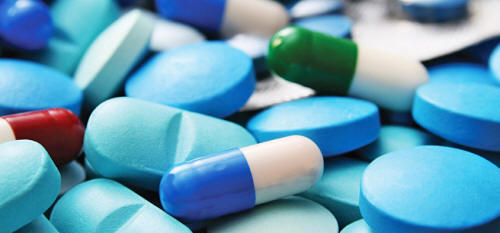 At the 2010 meeting of the American Psychiatric Association in New Orleans, a psychiatrist from the East coast shared her anger with me about the recent clamp down on Big Pharma financial perks to doctors.
"They used to wine us and dine us. An SSRI maker flew my entire office to a Caribbean island… but now nothing," she lamented.
She was right.
Before news organizations and the 2010 Physician Financial Transparency Reports (also called the Sunshine Act, part of the Affordable Care Act) reported the outrageous amount of money Big Pharma was giving doctors to prescribe its new, brand-name drugs, there was almost no limit to what was spent to encourage prescribing.

At another medical conference I attended, soon after, when it was suggested that doctors not accept free meals from Big Pharma reps because of indebtedness, a doctor asked in all earnestness,
"but what do we do for lunch?"
He was right.
Doctors seldom have to go hungry at lunchtime when Big Pharma reps are around. Not only do reps reliably bring lunch and free drug samples, until fairly recently they wielded thousand-dollar budgets to send doctors on trips to resorts, golf vacations and to sought after sports events.
No wonder the docs saw them. But by 2010, much of the over-the-top Big Pharma largesse had ended.
Not just because the press and Sunshine Act exposed the huge payments, naming names - but because practically every major drug company from,
GlaxoSmithKline (GSK)

Eli Lilly

Abbott

AstraZeneca

Pfizer

Johnson & Johnson

Amgen

Allergen

Bristol-Myers Squibb

Cephalon

Novartis

Purdue,
...had settled a wrongdoing suit.
Both doctors and the public largely viewed Pharma's safety and effectiveness claims as "bought" by such extravagance.
In fact, by 2010, the number of doctors even willing to see Big Pharma reps had fallen by almost 20 percent and the number of doctors refusing to see all reps increased by half.
Eight million sales calls were "nearly impossible to complete," reported ZS Associates.
Still, here are some of the ways Big Pharma managed to get drugs into your medicine cabinet when the financial excess bestowed on doctors was tolerated:
Golf Trips Are Not the Only Way Big Pharma Pays Doctors
Doctors may not get to go to the Caribbean as they once did, but they make a huge amount of money from Big Pharma by giving speeches promoting its drugs.
The speech-givers, who sit on Pharma's speakers' bureaus, are considered "key opinion leaders," capable of convincing other doctors of a drug's benefits so they will then prescribe the drug.
According to ProPublica, Sujata Narayan, a family medicine doctor practicing in Stanford, CA earned an astounding $43.9 million promoting drugs for Big Pharma.
Karen Underwood, a pediatric critical care doctor in Scottsdale, AZ received a walloping $28 million. Moreover, hospitals are also awash in Big Pharma money with the City Of Hope National Medical Center receiving $361 million and the Cleveland Clinic Foundation $22 million.
Big Pharma also pays doctors to conduct studies of its drugs often paying them for each subject they recruit and winning their loyalty because they are then familiar with the drug after monitoring subjects on it.
A huge Pfizer trial of the drug Neurontin was conducted just this way charged Carl Elliot in the New York Times:
772 study investigators were recruited so they would personally prescribe the drug once they were familiar with it.
The study was not conducted to establish effectiveness and safety and the joke was on them - and the public.
Traditionally, Big Pharma also paid for Continuing Medical Education courses, or CME, that are required for doctors to keep their state licenses and sometimes their insurance.
Since the Big Pharma subsidized CMEs were "free," doctors saved money they would have spent to enroll in a real course but of course had to listen to a Big Pharma sales pitch as a captive audience, instead.
Until transparency laws, CME course materials did not even hide Big Pharma funding.
For example, a 2008 course called "Bipolar disorder: individualizing treatment to improve patient outcomes, part 2" was unabashedly taught by teachers funded by,
Abbott

Eli Lilly

AstraZeneca

GlaxoSmithKline

Janssen

Novartis

Pfizer

Wyeth

Bristol-Myers Squibb

Shire,
...and four more drug companies.
Big Pharma has also used CMEs for damage control when safety signals about a drug could tank sales.
When dentists, oral surgeons and patients began seeing "jawbone death" from the popular bone drugs called bisphosphonates, Big Pharma told doctors in its free CMEs it was not the drugs but patients' poor "hygiene" that was causing the serious and disfiguring side effect. Right.
Seven years after hormone replacement therapy (HRT) was linked to increased risks of cancer, heart disease and stroke Big Pharma CMEs marketing HRT as if nothing had happened at Duke University, Penn State University and University of Oklahoma medical schools, the Cleveland Clinic and on Medscape.
Big Pharma funded CMEs also helped "disease awareness," an insidious selling tactic.
When Lilly's antidepressant Cymbalta got FDA approval for use in fibromyalgia, Lilly gave nonprofits $3.9 million in CME grants to raise "awareness" of fibromyalgia.
Have drug; need patients.
Defending Big Pharma Payments
Medical professionals have accused journalists of putting undue focus on Big Pharma payments, maintaining that it does not affect their prescribing and also that the world has bigger problems.
New York University professor Lila E. Nachtigall, who received $124,000 from Big Pharma for speaking and other promotional fees, said,
"It kind of makes me laugh" that Big Pharma links are a concern, "with what goes on in the Senate."
But journalists hew to a strict "no gifts" code themselves.
According to the Reuters Handbook of Journalism, professional journalists do not accept,
"any payment, gift, service or benefit (whether in cash or in kind) offered by a news source or contact," or "hospitality when there is no news value," or travel "junkets."
Journalists must pay their own way on trips to maintain,
"accuracy, balance and the truth," says Reuters.
Other reputable news organization adhere to the same standards.
At medical conferences, doctors often show slides disclosing all the Big Pharma companies who pay them before segueing into their "objective" medical study.
Imagine what would happen if a journalist disclosed financial payments from an entity or industry and then proceeded to "report" on it.
Free Lunches Still Common - and Sway Prescribing
In 2002, Big Pharma's lobbying group PhRMA adopted a voluntary code discouraging free trips and tickets to the theater or sporting event for doctors. But the code still allows free meals.
A recent study in JAMA Internal Medicine found that even a lowly $20 meal, resulted in more prescriptions for Big Pharma.
The study found doctors who received even one free meal were,
70 percent more likely to prescribe the brand-name beta blocker Bystolic

52 percent more likely to prescribe the brand-name ACE inhibitor Benicar

118 percent more likely to prescribe the brand-name antidepressant Pristiq

18 percent more likely to prescribe the brand-name statin Crestor
Preference for the drug linked to a free meal existed even though generic equivalents exist for all four drugs which significantly save patients and the health care system money.
The study found that more than one free meal increased the likelihood of doctors prescribing the drugs with the exception of Pristiq, a "me-too" antidepressant with significant risks that was included in a legal settlement charging misrepresentation.
Of course doctors can take umbrage at the suggestion that they "can be bought for a hero or a slice of pizza," said the study's lead author R. Adams Dudley, a professor of medicine and health policy at the University of California, San Francisco.
But,
"it is human nature for a doctor to reciprocate by listening to the pitch of a sales representative bearing free food or beverages."
An editorial accompanying the JAMA Internal Medicine study said,
"There are inherent tensions between the profits of health care companies, the independence of physicians and the integrity of our work, and the affordability of medical care.

If drug and device manufacturers were to stop sending money to physicians for promotional speaking, meals and other activities without clear medical justifications and invest more in independent bona fide research on safety, effectiveness and affordability, our patients and the health care system would be better off."
It is an understatement.
Not only do we now know that even a free meal can affect prescribing decisions, three years after the Sunshine Act, more than half of US doctors were still enjoying free meals, gifts and outright payments from Big Pharma.