by Gareth Halfacree
19 November 2009
from Bit-Tech Website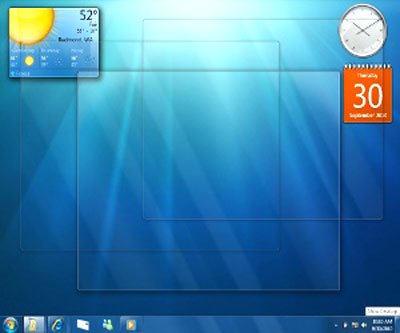 With Microsoft working closely with the NSA,
Windows 7 should prove the 'most secure' version of the OS yet.
A lot may be said about Windows 7 being the most secure version of Microsoft's operating system yet, but you might not be aware that this is the result of a partnership with the National Security Agency.

As reported over on the NPR News Blog - via Maximum PC - the NSA - the secretive security organization which often finds itself the subject of spy thrillers and conspiracy theories alike - has coughed to its work with Microsoft which saw the NSA,
"leverag[ing] our unique expertise and operational knowledge of system threats and vulnerabilities to enhance Microsoft's operating system security guide without constraining the user's ability to perform their everyday tasks," according to Richard Schaeffer, the NSA's information assurance director.
Although this isn't the first time the NSA has poked around at an operating system in order to improve security for all - the organization is also responsible for the Security Enhanced Linux system which finds use in most modern distributions - but this marks the one of the first times that its Information Assurance division has had the chance to do so,
"in coordination with the product release, not months or years later in the product cycle."
This partnership with Microsoft isn't new - the NSA also 'helped out' with 'security functionality' for Vista and XP, and works with other vendors including Apple and RedHat to keep their systems safe - but demonstrates the importance of security to a modern operating system, to the point where an organization tasked with keeping a nation safe will voluntarily get involved.

Of course, while improved security is always a good thing, there will be those who see the partnership as a problem:
with one of the NSA's remits being to monitor electronic communications, it's easy to get carried away with theories of backdoors hidden in the system and deliberate holes punched in cryptography implementations.
Whether the public admission of the NSA's hand in Windows 7's development will help or hinder sales of the OS remains to be seen.

Are you pleased to see the NSA taking a proactive approach to protecting the US's electronic infrastructure, or does it have you reaching for the tinfoil hat while wishing the spooks would keep their hands off your OS?