by Mary Beth Griggs
May 24, 2018
from PopSci Website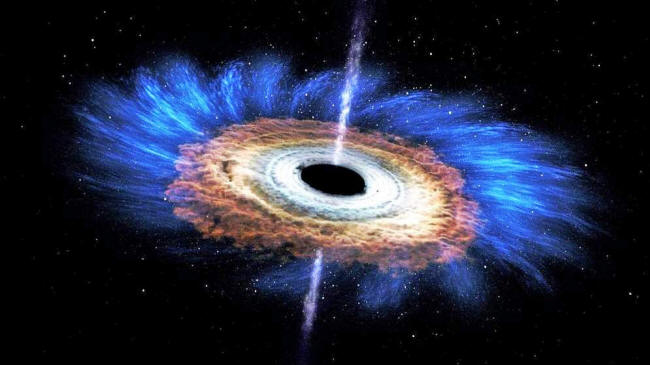 A star getting ripped apart by a black hole.
NASA's Goddard Space Flight Center



What we know
about the mysterious life cycle
of a Black Hole...



Astronomer Misty Bentz would like you to know that black holes don't suck.
"They're not cosmic vacuum cleaners going around and sucking everything in," she says. "They just use gravity the same way everything else does."
Instead of a cosmic drinking straw, a black hole is a place in the universe that is so massive and dense that anything caught in its significant gravitational pull is unable to escape.

Black holes have been in the news a lot lately, from the swarm found near the supermassive black hole at the center of our galaxy, to the fastest-growing black hole ever observed, which ingests the equivalent of the mass of our Sun every two days, to the most distant black hole ever detected, dating to the dawn of the universe.
From their inception to their potential demise far in the future, black holes are a fascinating part of our universe. Here's their story as we understand it now, from start to finish.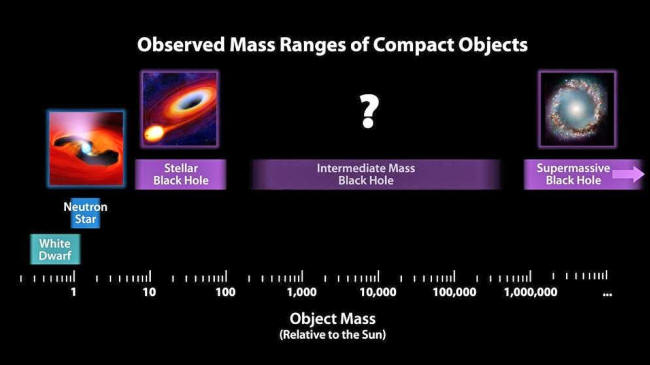 Where are all the intermediate black holes hiding?
NASA/JPL-Caltech

"Black holes are so far away from us that they're not dangerous. It's only [dangerous] if you get up close to one - then it's too late for you." Bellovary says.