by Robert Cookson
Digital Media Correspondent
August 23, 2013
from MailArchive Website

"Not having encryption on the web today is a matter of life and death," is how one member of the Internet Engineering Task Force - IETF (the so-called architects of the web) described the current situation.

As the FT reports, the IETF have started to fight back against US and UK snooping programs by drawing up an ambitious plan to defend traffic over the world wide web against mass surveillance.

The proposal is a system in which all communication between websites and browsers would be shielded by encryption.

While the plan is at an early stage, it has the potential to transform a large part of the internet and make it more difficult for governments, companies and criminals to eavesdrop on people as they browse the web.

"There has been a complete change in how people perceive the world," since Snowden exposed the NSA's massive surveillance efforts, and while "not a silver bullet," the chief technologist at security firm RSA notes, "anything that improves trust in this digital world is a noble aim."


Tyler Durden
http://www.zerohedge.com/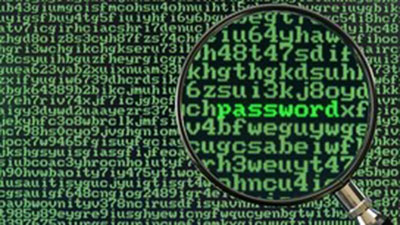 Key architects of the internet have started to fight back against US and UK snooping programs by drawing up an ambitious plan to defend traffic over the world wide web against mass surveillance.
The Internet Engineering Task Force, a body that develops internet standards, has proposed a system in which all communication between websites and browsers would be shielded by encryption.
In practical terms that would be akin to extending the sort of secure communications that banks and retailers like Amazon use to protect their customers across the world wide web.
While the plan is at an early stage, it has the potential to transform a large part of the internet and make it more difficult for governments, companies and criminals to eavesdrop on people as they browse the web.
At present, only a fraction of all websites - typically those that handle financial information - encrypt data when communicating with web browsers.
"There has been a complete change in how people perceive the world" since whistleblower Edward Snowden disclosed the extent of US surveillance programs earlier this summer, said Mike Belshe, a software engineer and IETF member who helped develop Google web browser Chrome.

"Not having encryption on the web today is a matter of life and death," he said.
The IETF push for greater use of encryption comes alongside calls from top internet and privacy groups for fundamental reforms of the laws governing the web.
In a letter to the FT published this weekend, top groups including web founder Tim Berners Lee's World Wide Web Foundation call for a "reform of the status quo" online.
"Online privacy is being eroded at a breakneck speed by blanket surveillance, and unless steps to reform are taken immediately, the notion of free and secure online communications will be relegated to the annals of history," they write.

"Blanket government surveillance by default, with laws enforced in secret, will always be unacceptable."
The IETF, which operates through the "rough consensus" of its members, has been instrumental in shaping the technical infrastructure of the web since it was founded in 1986.
While the body cannot force the adoption of its standards, it is highly influential and its membership includes employees of the world's biggest internet companies including Google, Microsoft and Apple.
But at its conference in Berlin this month, IETF members reached "nearly unanimous consensus" on the need to build encryption into the heart of the web, said Mark Nottingham, a developer who chairs the IETF working group on HTTP, a data access protocol that underpins the web.
"There are a lot of people who want this to happen," he said.
Mr. Nottingham cautioned that it was "very early days" and said the proposal would need to undergo extensive discussion within the broad web community before it could be implemented.
Exactly how the plan would work has yet to be decided.
But at present the idea is to mandate the use of Transport Layer Security (TLS), a cryptographic protocol, in the next version of HTTP, which is planned for 2014.
It would then be up to companies behind web browsers and web servers to put the new standards into practice.
Google and Twitter are among several big companies that have long called for more encryption of web traffic. Chrome, Google's popular web browser, already allows people to encrypt their activity when browsing any of the company's websites.
However, security experts said that while TLS encryption would make surveillance more difficult, it was far from foolproof.
"If you're looking for a silver bullet to make people's personal traffic impossible to break, this won't be it," said Sam Curry, chief technologist at RSA, a computer security company.
Hackers, especially those with substantial computing power, would find ways to crack the encryption or get around it by exploiting other vulnerabilities in the network, he said.
Nonetheless, he added:
"Anything that improves trust in the digital world is a noble aim."