by Andy
January 28, 2014
from TorrentFreak Website


The Great Firewall of China, which restricts Chinese citizens' access to a free Internet, is a mechanism that many try to tunnel through in order to access sites like YouTube and Facebook.
While VPNs work some of the time, the Chinese government has developed technology to not only discover but disconnect such tools.
Speaking with TorrentFreak, Internet company Golden Frog says that their new Chameleon VPN protocol aims to thwart such efforts.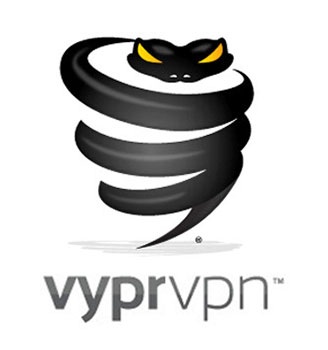 The Great Firewall of China is a formidable and oppressive beast.
This series of surveillance and censorship mechanisms operated by the Chinese government was created in order to restrict Chinese citizens' access to content on the Internet, thereby controlling their information intake and shaping their opinions.

By Western standards the list of sites censored by the government is shocking.
...are all blocked in China, and that's just the tip of the iceberg.

Of course, this blatant censorship only prompts the tech savvy to find technological solutions to the problem, known locally as the Golden Shield Project. One of the most popular in recent times is to use a VPN service but there are signs that the Chinese authorities are beginning to take notice.
Entering the URLs of some popular VPN services into a specialist censorship checker reveals that many are getting blocked.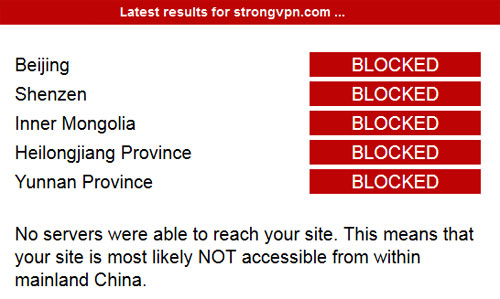 The Chinese government is also going beyond simple website blocking and is now able to "learn, discover and block" the use of VPN protocols.
However, Golden Frog, the company behind Usenet service Giganews and VyprVPN, believe it has developed a solution.

Later today the company will announce the launch of a new 256-bit SSL technology designed to scramble VPN packet data in order to thwart Deep Packet Inspection (DPI).
Called Chameleon after the way it hopes to "mutate and modulate" to counter new threats, the system aims to hide VPN traffic so it cannot be identified and subsequently blocked.

Golden Frog President Sunday Yokubaitis says the main challenge was understanding the various ways that DPI can inspect traffic.
"We actually tested DPI algorithms from several well known DPI vendors to reverse-engineer a proof of concept," Yokubaitis told TorrentFreak.

"After we engineered an initial solution, we deployed the server code worldwide and integrated the Chameleon technology into our Windows, Mac and Android apps so we could start beta testing.

Beta testers in some of the most restrictive regimes in the world are currently using Chameleon to defeat a variety of DPI technologies."
Yokubaitis says the company has carried out extensive testing in recent months with beta testers located in,
China

Iran

Turkey

France

Germany
While the latter two countries aren't best known for Internet censorship, they are prone to that other Internet evil - ISP throttling.
Golden Frog say that Chameleon works well in this area too.
"Unfortunately, users are reporting that ISPs are starting to identify VPN connections and throttle connection speeds. Internet users should not sacrifice speed to gain increased privacy and security," Yokubaitis says.

"The irony is that ISPs are also throttling non-VPN connections and users are now discovering that popular Internet services, such as Youtube, are actually faster when using a VPN than without a VPN.

Chameleon makes it more difficult for ISPs to throttle the connection. We like to think of Golden Frog as a 'virtual ISP' that is providing the speeds that ISPs should be providing."
Chameleon is available to existing VyprVPN users by selecting the option within the apps for Windows, Mac and Android.

As a footnote, TorrentFreak maintains a list of services that excel due to their attention to anonymity, i.e. carrying no identifying logs so no external IP addresses can be matched to those operated by the user.

VyprVPN/Chameleon makes no such promises, so while the system may very well turn out to be perfect for those looking to regain freedom in China or Iran, or those hoping to bypass their ISP's attempts at throttling, total anonymity of those using the service is hampered by logging.
We hope this is something that Golden Frog can address in the future as it would really enhance the service.