by Susanne Posel
July 23, 2014
from OccupyCorporatism Website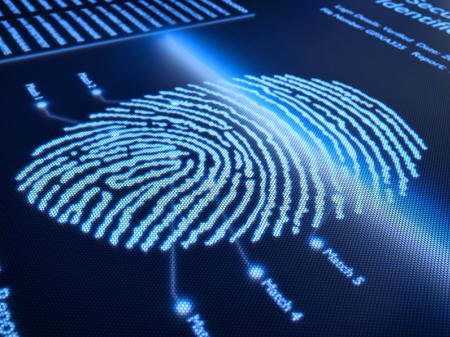 Researchers from Princeton University (PU) and KU Leuven University (KULU) released a study (The Web Never Forgets - Persistent Tracking Mechanisms in the Wild) on canvas fingerprinting (CF) provided by AddThis which is the ability to instruct a web browser,
"to draw a unique identifier and then log your online behavior, is nearly impossible to detect, does not fall under 'do not track' voluntary systems and evades most conventional ad-blocking software."
CF tells web browsers "to draw a hidden image, and each computer produces a slightly different, unique image" that will follow each individual user online as they travel from website to website.
This technique was invented by AddThis two years ago.
Shockingly, 5% of the biggest websites on the internet already use CF, including:
The White House Blog

WhiteHouse.gov

Starbucks

Perez Hilton

PlentyOFish

Rap Genius

CBS

Re/Max Canada

Metro

Home Hardware

Postmedia

YouPorn

Ontario University Application Center

Rogers TV station City News

Transcontinental's Canadian Living

Canadavisa.com
Casey Oppenheim, co-founder of Disconnect said:
"There is an entire invisible ecosystem that is reliant on my data. My very personal information about what I'm browsing for, searching for, is being combined with real-world information about where I work, who I'm friends with.

People are creating very detailed profiles, not just for advertising but also for employers and also for insurance companies."
Rich Harris, chief executive officer for AddThis commented:
"The data were being used for "internal research and development. It had not been uniquely identifying enough and the test will end soon."
CF is present on an estimated 5,542 of the top 100,000 on the internet thanks to AddThis and 20 other corporations who offer a similar product to CF.
User tracking is common among web browsers that use advertising such as Google's Double Click which allows website owners to earn money from tracking visitors.
Gunes Acar, lead researcher and student with the department of Computer Security and Industrial Cyrptography at KULU, stated:
"What's scary about this is it takes the control away from the users. In Europe, it is kind of our right to have a controllable browsing experience. This is a way to circumvent user preferences."
It is claimed that most AddThis clients are unaware of the tracking technology.
Another feature to this monitoring software is that when the opt-out is chosen, the tracking is still happening while AddThis maintains that the information collected is "not being used".
Acar asserts:
"Fingerprints can create legitimate services. Using it for ads is a heavy-handed approach. It is a little shady. Google – I think they would not dare; I think they would try to stick to more conventional methods."