Two-thirds of the world's internet users live under regimes of government censorship, according to a report released today.
The report from Freedom House, a pro-democracy think tank, finds that internet freedom across the globe declined for a sixth consecutive year in 2016, as governments cracked down on social media services and messaging apps.
The findings are based on an analysis of web freedom in 65 countries, covering 88 percent of the world's online population. Freedom House ranked China as the worst abuser of internet freedom for the second consecutive year, followed by Syria and Iran. (The report does not include North Korea.)
Online freedom in the US increased slightly over the year due to the USA Freedom Act, which limits the bulk collection of metadata carried out by the National Security Agency (NSA) and other intelligence agencies.
"An especially harmful impact
on human rights defenders, journalists,
and marginalized communities".
This year saw a notable crackdown on secure messaging apps such as WhatsApp and Telegram.
WhatsApp was blocked or restricted in 12 countries over the course of the year - more than any other messaging app - including in,
Bahrain

Bangladesh

Ethiopia,
...where authorities blocked it in response to civilian protests.
Telegram faced restrictions in four countries including China, where the government blocked the encrypted messaging service due to its rising popularity among human rights lawyers.
"Although the blocking of these tools affects everyone, it has an especially harmful impact on human rights defenders, journalists, and marginalized communities who often depend on these apps to bypass government surveillance," Sanja Kelly, director and co-author of the Freedom on the Net 2016 report, said in a statement Monday.
According to Freedom House, 24 governments blocked or restricted access to social media sites and communication services in 2016, compared with 15 last year.
Internet freedom declined in 34 of the 65 countries included in the report, most significantly in,
Uganda

Bangladesh

Cambodia

Ecuador

Libya
Both Brazil and Turkey had their rating downgraded to "partly free" and "not free," respectively, following high-profile web crackdowns in each country.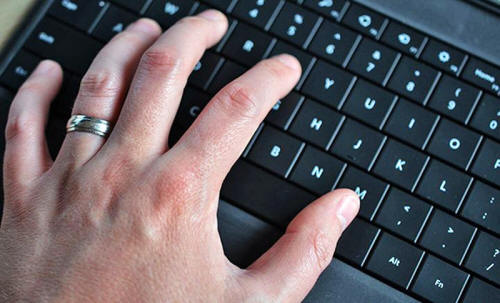 Governments also blocked more diverse online content over the past year, as evidenced by an increase in censorship of online petitions, calls for protests, and material related to LGBT rights.
Images were more frequently targeted as well, including photos that mocked authoritarian leaders.
In Egypt, a 22-year-old law student was sentenced to three years in prison for posting a photoshopped image of President Abdel Fattah el-Sisi with Mickey Mouse ears.
A man in Turkey was later sentenced to a one-year suspended prison term for an image he created comparing President Recep Tayyip Erdogan to Gollum, from Lord of the Rings.
"When faced with humorous memes and cartoons of themselves, some world leaders are thin-skinned and lash out," Kelly said in a statement. "Instead of enjoying a good laugh, they try to remove the images and imprison anyone posting them online."
Freedom House will officially announce its latest Freedom on the Net report at an event at Google's Washington, DC headquarters later Monday.