"Non-GM advanced methods of plant breeding are already delivering the sorts of traits promised by GM crops, including resistance to diseases, flood and drought tolerance.

GM crops are not only an ineffective type of innovation, but they also restrict innovation due to intellectual property rights owned by a handful of multinational corporations."

Organic Consumers Association, "Twenty Years of Failure: Why GM Crops Have Failed to Deliver on Their Promises".
But, while there is still money to be made, corporate science will no doubt continue to falsely claim "substantial equivalence" between GMO and non-GMO foods, and push the belief that GMOs can help us "feed the world", despite the fact that there are no GMO food crops designed to deliver high yields.
The reality we all need to face is that GMOs are promoting the rise of numerous diseases in humans and animals, and creating widespread chemical and genetic pollution in the environment.
This will have untold long-term negative effects not only on our generations, but on those to come as well.
Putting a stop now will give us all a chance for a better health - the way nature intended!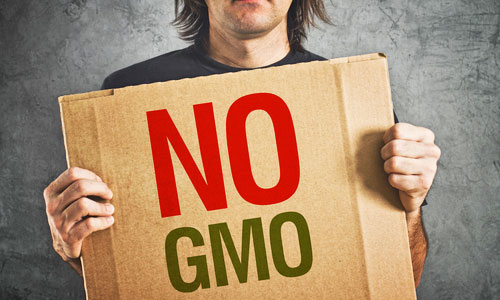 References
Smith, Jeffrey. Seeds of Deception - Exposing Industry and Government Lies About the Safety of the Genetically Engineered Foods.

Robin, Marie-Monique - The World According to Monsanto.

https://www.organicconsumers.org/scientific/twenty-years-failure-why-gm-crops-have-failed-deliver-their-promises

http://www.greenmedinfo.com/article/adverse-effects-field-realistic-doses-glyphosate-honeybee-appetitive-behavior

A.Pusztai and S. Bardocz, "GMO in animal nutrition: potential benefits and risks," Chapter 17, Biology of Nutrition in Growing Animals (Elsevier, 2005).

L Zolla, et al., "Proteomics as a complementary tool for identifying unintended side effects occurring in transgenic maize seeds as a result of genetic modifications," J Proteome Res. 2008 May;7(5):1850-61

Vazquez et al, "Intragastric and intraperitoneal administration of Cry1Ac protoxin from Bacillus thuringiensis induces systemic and mucosal antibody responses in mice," Life Sciences, 64, no. 21 (1999): 1897–1912;

Vazquez et al, "Characterization of the mucosal and systemic immune response induced by Cry1Ac protein from Bacillus thuringiensis HD 73 in mice," Brazilian Journal of Medical and Biological Research 33 (2000): 147–155

Nagui H. Fares, Adel K. El-Sayed, "Fine Structural Changes in the Ileum of Mice Fed on Endotoxin Treated Potatoes and Transgenic Potatoes," Natural Toxins 6, no. 6 (1998): 219–233.

de Vendômois JS, Roullier F, Cellier D, Séralini GE. A Comparison of the Effects of Three GM Corn Varieties on Mammalian Health. Int J Biol Sci 2009; 5:706-726.

Netherwood et al, "Assessing the survival of transgenic plant DNA in the human gastrointestinal tract," Nature Biotechnology 22 (2004): 2.

Seralini, et al., "Long term toxicity of a Roundup herbicide and a Roundup-tolerant genetically modified maize," Food and Chemical Toxicology, Volume 50, Issue 11, November 2012, Pages 4221–4231 http://www.sciencedirect.com/science/article/pii/S0278691512005637