by Ed Komarek
March 6, 2008
from UFODigest Website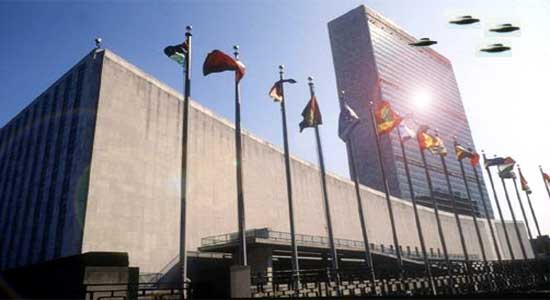 Composite images of UFOs visiting the United Nations building.

An individual using the screen name Suspicioso on the Open Minds Forum has been working hard to accurately pull together all the verifiable information on this secret UN UFO meeting case. This person has given permission to release this information to the UFO/ET community and the press.
Along with the time-line is a map of the individuals and their interconnections (click below Image.)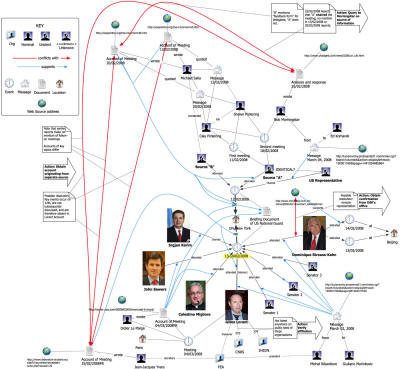 I am not responsible for this very fine piece of journalism but I have been attempting to help out along with many others on the Open Minds Forum board. Suspicioso would like this material to be spread about as widely as possible and to the press in particular.
Ed Komarek

---


Updated Timeline of Events With Links to Sources
Source Reveals Secret UFO Meeting at U.N.
«Reply #246 on Yesterday at 10:18pm»