October 7, 2009
from YouTube Website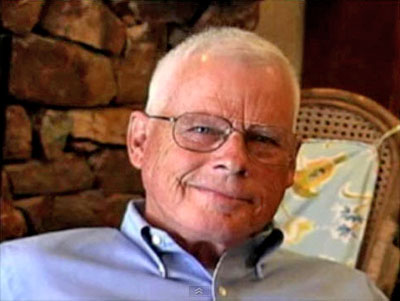 In his first interview with George Noory, retired airline pilot John Lear spoke on a variety of topics which included his experiences as a pilot, NASA's secret space missions, and life on other planets.

A fourth astronaut died in the Apollo 1 fire of 1967 but the reason it wasn't made public was because he belonged to the "secret astronaut corps," Lear claimed, based on information he received from a "true insider" (now deceased).

This secret program actually started going to the moon in 1962 and landed on Mars in 1966, apparently using covert antigravity technology, he continued. Publicized space missions such as the Shuttle are actually a cover-up for what is really going on, added Lear.

Also kept from the public, is the fact that there is life similar to ours on most of the planets in our solar system, he declared. For instance, Mars has a population of 660 million (mostly underground) and Venus is actually "green and beautiful."

Further, the sky is blue on Mars and our Moon, Lear said.

Earth, he asserted, is a "farm for harvesting souls," and when people die their souls travel to the moon where they are processed by a huge machine (likely the miles-high "glass tower" spotted by Richard C. Hoagland in NASA photos) that erases their memory and eventually sends them back to Earth to be reincarnated. Lear's controversial disclosure briefing from 2003 was replayed during the show.

He now believes that MJ-12 appears to want UFO/alien disclosure to take place, but seeks to put their own less-than-truthful spin on it.
John Lear
by milanmacejko
January 18, 2009
from YouTube Website

John Lear is the son of the famous inventor of the Lear Jet.
He is a Lockheed L-1011 Captain and is highly regarded in aviation circles. He has flown over 150 test aircraft and has won every award granted by the Federal Aviation Administration. John also holds 18 world speed records and has worked for 28 different Aircraft Corporations.
During the late 1980s and early 1990s, John began coming forward with some startling revelations concerning the subject of aerial phenomena and Unidentified Flying Objects.

Lear returned for a discussion about photographic evidence for cities and mining operations on the moon.
He said that mining operations for such substances as helium-3 have been going on for years, and that antigravity ships, secretly launched from Antarctica, arrive at the moon in only one hour's time. He cited a poster known as "sleeper" (blog) at the abovetopsecret.com forum as one of the sources for his information.

Lear also argued that the moon was towed into its current orbit by a huge electromagnetic vehicle, and that vehicle can be seen in a photo taken of the moon crater Tsiolkovsky.
He also believes that the moon contains a breathable atmosphere, as evidenced by photos showing smoke or vapor coming from the surface.

Joining the conversation during the third hour, Richard C. Hoagland concurred with Lear that there are artificial structures on the moon, yet he suggested they may be ancient rather than new. If there is mining that is taking place there, it could be for the "retro-engineering of ancient technology," said Hoagland, who added that he does not think the photographic evidence supports the notion that the moon has an atmosphere.
During the last hour, Lear took questions from the listeners...