Update - January 13, 2020
from WhoIsSomersetBelenoff Website
Recovered through WayBackMachine Website
Base information sent by MJGdeA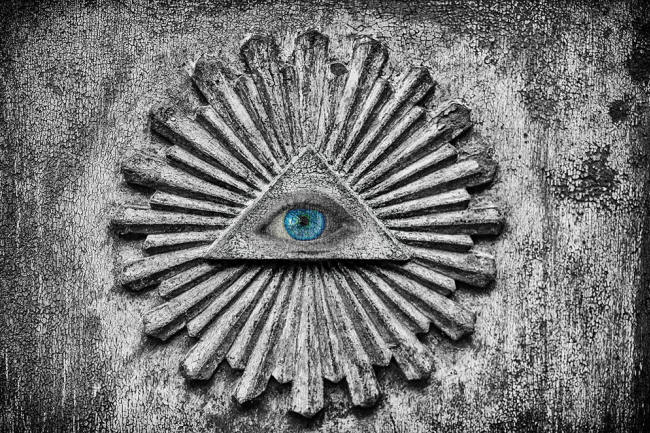 We are back online after experiencing a temporary disruption.

Within hours of our site becoming inaccessible (we were not able to access our own website) one of the researchers for this site received a text message that read:

"Your site is down. Kindly remove the photo of Zara Tabrizi from your Staff tab and remove the reference to Thalia Sunil. - S. Ling."

We've done that, and we apologize to our readers for the disruption.

We don't believe we would have been able to come back online if we hadn't complied.

It's worth noting that the researcher who was contacted via text had only recently obtained the phone, and it was a "burner" number.

Our Purpose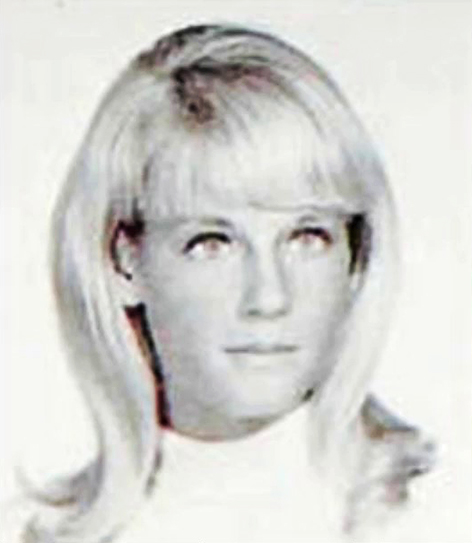 School Photo-1970

Our mission is to provide the public with as much information as possible related to Somerset Belenoff, Countess of Banbury and Arran.
She is the third cousin of Queen Elizabeth II and she is also the current head of the 'World Governing Council,' (PDF) as well as the chief executive officer of the World Security Office.
She sits unchallenged atop the Illuminati hierarchy and she rules with an iron fist.
She has consistently demonstrated a willingness to track down and destroy those hostile to her agenda.
Her motto is,
"Debate is required, respectful dissent is allowed, betrayal is a death sentence."
Within the realm of world governance, there is no one who wields more power.

We've done our best to provide a thorough treatment of our subject, and this sometimes requires us to present significant historical background details to help the reader better understand how the information or events fit into a broader context.
Many years and much work have gone into gathering the information contained on these pages.
For the serious researcher, you'll find this information essential to understanding the nature of the various organizations that make up what is commonly referred to as "The Elite."

How do we get information about such a reclusive figure as Somerset Belenoff?

With few exceptions, Miss Belenoff generally stopped giving interviews in 1979 when she was appointed by Queen Elizabeth to represent the United Kingdom on the World Governing Council.
Prior to that time she lived the life of a typical British socialite and was interviewed at least twice by the weekly music magazine Melody Maker. In this early period she also contributed articles to the University of Warwick's Manifold, a magazine that focused on mathematics.
In more recent years she has granted only a handful of interview requests to periodicals that cater to some of her favorite interests.
For example, in 1998 she gave a brief interview to Cencrastus, a magazine focused on local Scottish politics, and Gath a Scottish Gaelic language magazine.
In addition to English, German, Russian, Mandarin and French, Miss Belenoff is also fluent in Scottish Gaelic....
Through diligent sleuthing, cajoling witnesses and sometimes using the services of private investigators, we've managed to collect sufficient information to construct what we feel is a respectable, though admittedly incomplete narrative.
Primary sources of information include but are not limited to the following:
Speeches given by Miss Belenoff herself

Emails exchanged between Miss Belenoff and subordinates

Interviews with people who interacted with her on a regular basis, such as her former personal security chief, her current chief of staff, current members of her household staff and several high-ranking officials within the House of Wettin (more on this later)


Candid commentary by members of the Windsor family, including Prince Charles and the late Princess Diana


Discussions with private citizens who who have had minimal, but verifiable interaction with Miss Belenoff. This category includes conversations with former US President Jimmy Carter's personal secretary, Tessa Lynne Gordy, who spent time with our subject first at Camp David and later at Bohemian Grove


Information resulting from work performed by professional investigators hired by our team. On two occasions our investigators were able to establish direct, first-person contact with Miss Belenoff, if only for a few moments


Comments made by Miss Belenoff to journalists and people who were part of the London music and art scene during the mid-1960s through 1979



Conclusion
Through these and other sources, Somerset Belenoff emerges as a complex and often contradictory character, at times kind and compassionate, often whimsical, but always dangerous.
She emerges as a powerful and generous friend to those close to her, and a ruthless enemy, capable of instilling cold, abject terror in those who stand against her.

What, or who are the Shadow Watchers and why are we doing this?


A note about our own safety and the life expectancy of this site
We are professional researchers, attorneys, teachers, Interpol investigators, journalists, security specialists and professional historians, scattered throughout the globe who share an interest in Miss Belenoff and her influence in the space generally referred to as "Elite" or "Illuminati."


We seek to provide a better understanding of the forces that shape our daily lives. Much of the so-called information online is intended to lure the viewer in for the sake of advertising (i.e., "clickbait").

Likewise, a lot of what is presented on social media seeks to frighten, inflame or advance the cause of hatred against one group or another, while offering only the same, tired tropes that have been trotted out over the past two hundred years.

It is our hope that we can share a more accurate view of the forces working behind the scenes, and to that end we offer first hand, verifiable information rather than innuendo or fantasy.

Belenoff researchers have often noted that information about her is elusive, and once posted is often removed within a few days or weeks.

This website will likely be taken down at some point in time, as previous versions were.

However, rest assured, we also store this information offline and as we are writing and posting from clandestine locations around the world, we will re-post as often as possible when information is censored or removed.


With regard to our personal safety, while we take reasonable steps to maintain our anonymity, we are confident that Miss Belenoff could easily find our real-life identities if she so desired (see the section titled Occult in the navigation tabs).

We also note that the individuals who have provided us with the information offered on this site have taken greater risks, yet to date, none of them have suffered any retribution from Miss Belenoff.

After all, we've taken great pains to ensure the information we post is true and accurate, and we've intentionally avoided posting information we can't verify and that would serve to inflame, rather than to inform.

Email Hack Reveals Monitoring of Online Activity

In March, 2019 a low level staff worker obtained several emails sent by Belenoff to 3 staff members who report directly to her:
Lord Francis Bowes-Lyon, a close relative of Belenoff and Chief Technology Officer for the House of Wettin

Sir Callum McCoinneach, Wettin's chief security officer

Tiamet Marbani, Miss Belenoff's Chief of Staff
The email, which was stolen from the office of Lord Francis, reveals that the elite office has been using extremely advanced technology to monitor the YouTube accounts of several popular alternative news providers:
The email also hints at the possibility that the House of Wettin has paid certain high profile internet news sources to produce content that is both critical of the elite but at the same time deemed too salacious to be believed.
We presume this was done with the goal of discrediting criticism in general.
In the email, which is attached below, Miss Belenoff states that the accounts now being monitored are not among those bought and paid for by the house of Wettin and although critical of the elite, the three news channels do not appear to be connected to Project Able Wolf (more on this on the 'Evidence' page of this website).
This answers the question as to whether the Illuminati are aware of the discussions taking place about them on social media.
Click here to read the email in PDF format.




Illuminati Queen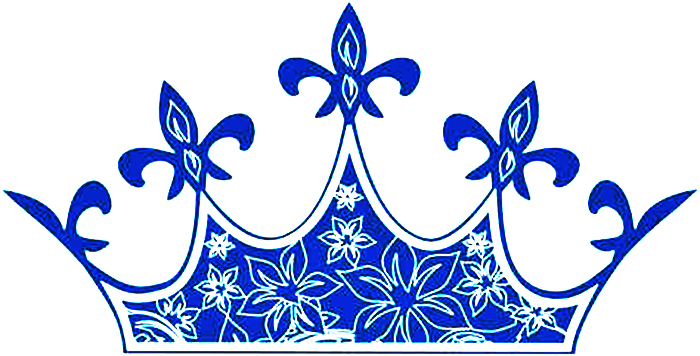 "I pull the strings,
and the elite dance"
Somerset Belenoff
Countess of Banbury and Arran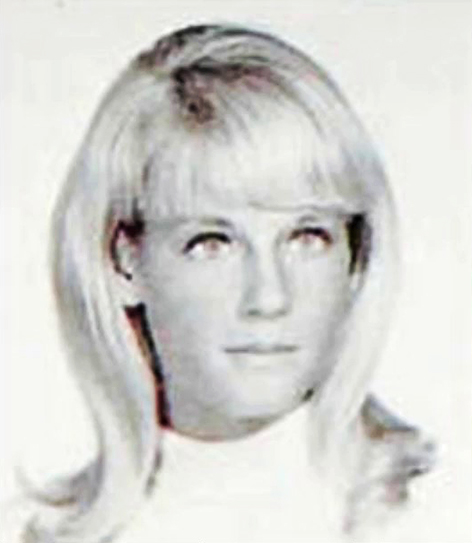 This school photo circa 1970
is the only known existing photograph
of the Countess

Fast Facts

Somerset Belenoff, Countess of Banbury and Arran, chairs the World Governing Council and is the Chief Executive Officer of the World Security Office, which is the prosecutorial and enforcement arm of the House of Wettin's Upper Chamber.

This is the powerful cabal which controls all of the elite Illuminati groups familiar to researchers.

She is the registered owner of the Bohemian Grove domain name and is likely the owner of the actual property where Bohemian Grove is located.

She attended Benenden School, of which Princess Anne is also an alumnus.

Vladimir Putin has said that The Countess of Banbury and Arran is both the most beautiful woman and the most terrifying person he has ever met.

She rules the House of Wettin's Upper Chamber with an iron fist and is likely responsible for the execution of dozens of Illuminati (see the section titled "Purge of the Princes" on the There will be Blood tab). The most recent executions are those of 3 elite international bankers, murdered in California in May, 2018.

Through statements and actions over the years, Belenoff has made it very clear that she considers groups such as,

...to hold a lower position in the cabal than those born into nobility. She refers to these lesser Illuminati members as "grubby, downstairs staff, inferior in rank, intellect, common sense and breeding."

Has suggested that these "newly-moneyed" lesser Illuminati should be accustomed to living in mud huts with dirt floors, as befitting their actual rank.

Has been closely associated with the occult from a very early age - claims to have met the Devil at Glamis Castle when she was a child, and "frankly was not impressed".

Is the great grand daughter of Gregory Rasputin and the great great great grand daughter of Queen Victoria.

Travels regularly to the Kremlin, the White House and of course Buckingham Palace - she arrives unannounced and without an invitation and she is probably the only person in the world who does this (uninvited yet completely welcome in all of those locations).

She was the driving force behind the rise of Mikhail Gorbachev in the Soviet Union and the ultimate fall of the Soviet Communist Party.


Refers to international communism as "a filthy cabal, full of incompetent, lazy dogs who should be thrown from the castle walls at our earliest convenience."

She ordered Barack Obama to bring down the government of Muamar Gaddafi and told him to be sure that the dictator would be shot in the street like a dog.



Queen Elizabeth II

is Somerset Belenoff's 3rd cousin

as they are both descended

from Queen Victoria


Early Life and Childhood


Elizabeth Somerset Feodorovna Bowes-Lyon Belenoff (born May 1, 1953) is a British aristocrat, born at Glamis Castle, Scotland (a well-known location to veteran Illuminati researchers).

She shared a strong bond with the late Queen Mother and is a favorite cousin of Queen Elizabeth II.

Within the hierarchy of British nobility, she holds the rank of Countess, having been granted that title by Queen Elizabeth II in 1979 when she was appointed to represent the UK in the House of Wettin's Upper Chamber.

Her official title is Countess of Banbury and Arran.

(Note: For the sake of convenience, we will refer to her simply as Belenoff, The Countess, or Miss Belenoff throughout these pages.)

Owing to persistent intermarriage among the European upper class over many generations, Belenoff is connected to,

the Dukes of Somerset in England

the Earls of Strathmore in Scotland

the Imperial House of Russia

the historical House of Wettin, of which the House of Windsor is a cadet (junior) branch

She is the great-granddaughter of Grigori Rasputin and Princess Elisabeth of Hess and by Rhine, who was the granddaughter of Queen Victoria.

This means that Miss Belenoff is the great-great great granddaughter of Queen Victoria (as are Queen Elizabeth II and Prince Phillip, the Queen's husband.).

Counting only her holdings from the Suriname mining and real estate assets she inherited from her industrialist father, Belenoff's personal fortune is estimated to be at least $14 Billion U.S.

As a child, she was known to spook family members and guests with casual, factual statements about long dead relatives who had died in Glamis Castle, often referring to them by nicknames used for them when they were alive.

On one occasion, according to Princess Margaret, when Belenoff was 8 years old she joined a grown-up card game and played extremely well, winning several hands.

When the astonished adults asked how she learned to play so well, she replied that she had been playing cards on a regular basis with Earl Beardie in a hidden room within the castle since she was 3 years old.

"Earl Beardie can beat the devil at cards," she announced, "and sometimes I can beat the devil too."

Earl Beardie is distant relative of the current royal family who lived in Glamis Castle and died there in 1486.


Relationship to the Wettin dynasty


The Countess of Banbury and Arran is the de facto head of an ancient dynasty that has ruled over much of Europe for more than a thousand years.

She has described her senior position atop the House of Wettin as "an accident of birth," but historians point out that Ms. Belenoff was not born into the the highest office of one of Europe's oldest dynasties.

"Somerset Belenoff was not the heir-apparent under Salic law, which follows the principle of primogeniture," says Lord Alfred Saxe-Coburg, himself a prominent policy maker in the upper echelon of European elites.

"That privileged spot goes to Michael, Prince of Saxe-Weimar-Eisenac, the most senior agnate and the titular head of the House of Wettin. Belenoff was not in line to inherit the Prince's title," says Saxe-Coburg.

"But the sheer number of aristocratic bloodlines in her pedigree, combined with her charisma and personal magnetism, placed her in a unique position to assume the practical leadership of our house, which is really Europe's most elite dynasty."

The Countess herself has joked that she is,

"the most illuminated of the Illuminati."

From her seat of power on the Isle of Arran, Belenoff delegates much of the business of running Wettin's real estate and banking interests to Prince Michael, and insiders say the two have a cooperative, even friendly relationship.

Nevertheless, on certain operational matters, and questions related to security and threat assessment, Miss Belenoff is unambiguous with regard to her authority.

In an email to her nephew, Lord Francis Bowes-Lyon, she wrote:

"I alone speak for Wettin, which means by definition I speak for her subsidiary branches, including including Windsor, the Thurngian states and the Saxe-Weimar-Eisenach branch of the family."

Affectionately referred to as The Witch of Glamis Castle.

Queen Elizabeth has forbidden the use of the term within her inner circle and has instructed that Miss Belenoff be addressed as Countess, Lady Glamis, or Lady Somerset.



Relationship to Grigori Rasputin


Somerset Belenoff is the great granddaughter of Princess Elisabeth of Hess and by Rhine, who was allegedly either seduced or sexually assaulted by Grigory Rasputin while both were frequent visitors to the Russian Czar's court.

The exact nature of the relationship between Princess Elisabeth and the Mad Monk is unclear, and the historical record appears to have been manipulated at various points over the last hundred years to obscure the truth.

However, this much is known:

Princess Elisabeth was the sister of another of Queen Victoria's granddaughters, Princess Alexandra, who was married to Nicholas II, the last Russian Czar


Grigory Rasputin, aka The Mad Monk of Moscow, supposedly had supernatural powers which he used to heal the Czar's son, who suffered from hemophilia. He is alleged also to have used these powers to seduce hundreds of women, perhaps including Alexandra, the Czar's wife


Elisabeth and Rasputin are known to have had an adversarial relationship and argued frequently in the presence of Alexandra


In 1909 Elisabeth sold her possessions and used the proceeds to open the Convent of Saints Martha and Mary. She became the abbess of the convent and ran it until her death at the hands of the Bolsheviks in 1918. This means that during the last part of both their lives, Elisabeth and Rasputin were both part of the Russian Orthodox Church


Like most of those close to the Russian royal family, Elisabeth urged her sister Alexandra to send Rasputin away


A few letters and telegrams written by members of the Russian court refer to the birth of an unnamed daughter, born to Elisabeth at the Convent of Saint Martha and Mary, naming "that most evil and false priest, Rasputin" as the father.

Royal historians however, have been understandably reluctant to include these documents in the official historical record, though Miss Belenoff herself has confirmed the story.