June 4, 2014
from Disinfo Website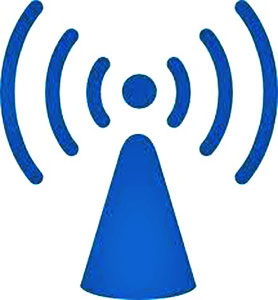 The good news:
In the era of the Internet of Things your appliances may actually listen to you when you curse at them.
The bad:
So will an elite class of professional "watchers" intent on monitoring your every move and possibly subjecting you to experiments in data mining and surveillance.
A new report from the Pew Research Center Internet Project and Elon University's Imagining the Internet Center looks further ahead to 2025, and asks how things will have moved on by then (full report: Digital Life in 2025 - Experts Predict the Internet will Become 'Like Electricity' - Less Visible, yet more Deeply Embedded in People's Lives, for Good and Ill).
Its conclusions - summarized below - are based on responses from 2,551 people, both Internet "experts" and members of the public.


THE INTERNET OF THINGS WILL BE FULL OF THINGS

By 2025, people will have sensors implanted in their bodies.
Dams and bridges will send maintenance data to engineers. Paper towel dispensers will bleep attendants when they need refilling. Fridges will automatically buy milk when the carton runs empty.

The best bit about this: less waste.
"The net effect will be to reduce waste everywhere: in physical flows and logistics, in the movement of people and goods; in logical flows and logistics, in the movement of ideas and information…" says JP Rangaswami, chief scientist for Salesforce.com.
Storekeepers will move from a stocking model where they take regular deliveries in response to shortages, to "flows" where inventory is updated more responsively.

We'll also move away from just interacting with the Internet to letting our devices (wearable, of course) interact for us.
"Most of our devices will be communicating on our behalf - they will be interacting with the physical and virtual worlds more than interacting with us," says Paul Saffo, managing director of Discern Analytics.

FORGET ABOUT PRIVACY
"The level of profiling and targeting will grow and amplify social, economic, and political struggles," the report says.
How can it really not?
With surveillance ubiquitous and everything quantified, it's going to be hard to escape from someone's electronic eye, whether it's the NSA or a company.
Frank Pasquale, a law professor at the University of Maryland, says:
"There will be a small class of 'watchers' and a much larger class of the experimented upon, the watched."
Aaron Balick, a psychotherapist, thinks we could lose sight of ourselves.
"Positive things may be tempered by a growing reliance on outsourcing to technologies that make decisions not based on human concerns, but instead on algorithms," he says.
All of which is likely to increase the premium on ways to "disengage from the network," the report says.