by Stephen Johnson
June 21, 2018
from BigThink Website





After more than a decade since launching its first Firefox browser, Mozilla has been steadily earning web browser converts with its newest browser Firefox Quantum.

The revamped Firefox is faster, sleeker, and safer, with more native privacy tools, than past iterations of the browser. That's undeniable.
But the question is whether Firefox the non-profit browser can compete with Google Chrome, the world's leading browser with 67 percent of the market compared to Firefox's 12 percent.

The Firefox team says yes, especially in a time of increasingly creepy personalized ads and global Facebook scandals.
"If they don't trust the web, they won't use the web," Mark Mayo, Mozilla's chief product officer, told The New York Times.

"That just felt to us like that actually might be the direction we're going. And so we started to think about tools and architectures and different approaches."
So, how does Firefox differ from Chrome?

In many ways, the two browsers come with similar features and performance ratings.
For example,

Firefox users can also download an extension called 'Facebook Container' that prevents the social media platform from following you around the web and tracking your data so it can target you with ads.
"Firefox does seem to have positioned itself as the privacy-friendly browser, and they have been doing a fantastic job improving security as well," Cooper Quintin, a security researcher for the Electronic Frontier Foundation, told The New York Times.

"On the other hand, Google is fundamentally an advertising company, so it's unlikely that they will ever have a business interest in making Chrome more privacy friendly."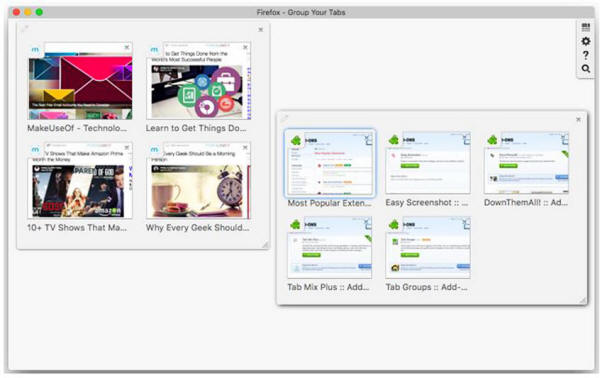 Another fundamental difference is that Firefox has been a browser that's committed to the idea of open source software since it first launched in 2002.
That means anyone can look at the browser's code to see how it works and what it's up to, unlike Chrome...
Beyond privacy, Firefox also offers many options for customization.
Users can change the themes of the browser and even rearrange the address bar and buttons however they like.

Also built-in to the browser are user-friendly options like Reading Mode and Tab Groups.
To be sure, Chrome does have certain advantages over Firefox:
...to name several.
But for those who consider privacy and trustworthiness paramount in a web browser, Firefox does seem to be the best long-term choice.
The reason is simple:
Unlike Chrome, Firefox isn't the browser making money off of tracking user data and advertising.