by David Ramli
November 08, 2018
from BloombergNews Website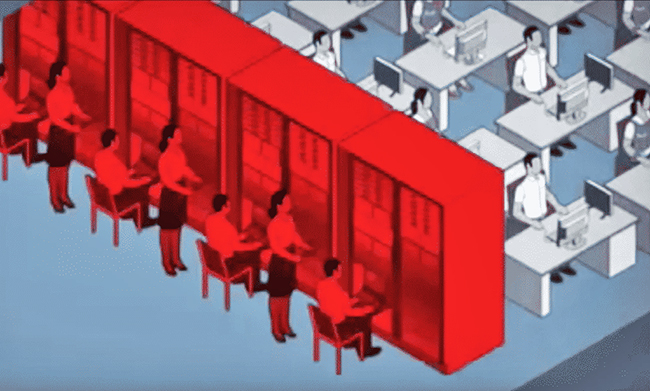 YouTube


Because China is a full-blown Technocracy, strategic values are polar opposites to freedom and liberty.

China wants total control over content and the minds that consume it, but Technocrats in the U.S. are not far behind.
The Internet is Splitting in Two amid U.S.-China Spat

Western bigwigs were a no-show at China's biggest web conference.
But in their absence, the local overseers of the nation's technology industry were only too happy to plug their unique vision for the global Internet.

Unlike 2017, when Tim Cook and Sundar Pichai graced the World Internet Conference in Wuzhen, this year's gathering was a decidedly domestic affair, presided over by the likes of Tencent Holdings Ltd. Chairman Ma Huateng.
Given the floor, they again pushed the concept of a rigidly policed medium that - nonetheless - is a wellspring of innovation to revolutionize businesses and modernize the Chinese economy.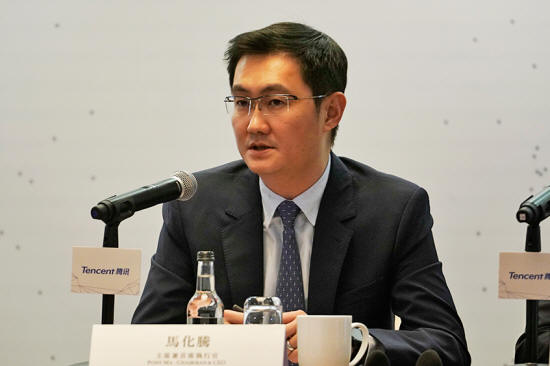 Ma Huateng


That first part flies in the face of the familiar U.S.-led model, yet has produced two of the world's 10 most valuable companies:
That rapid ascendancy prompted former Google honcho Eric Schmidt to declare the Internet will split down the middle within the next decade, as authoritarian governments adopt China's all-encompassing controls.


On one side is a cyberspace arena that espouses open communication while the other is a walled-off, thoroughly scrubbed world where many are eager to sign away their data in exchange for services.
At China's most important tech industry confab this week, Ma and a clutch of government officials stressed it's the country's destiny to become an Internet power, and called for more balanced governance of cyberspace.

China's regulators have trumpeted its concept of "cyber-sovereignty" since the inaugural conference in 2014.
But the dichotomy between the American and Chinese tech industries has never attracted as much scrutiny as today, when the world's two richest countries are butting heads in a conflict that may shape a new world order.
As U.S. icons like Google and Facebook come under fire for privacy violations and enabling hate speech, their Chinese counterparts are touting theirs as the superior model:
one geared toward the interests of the state.

"The Chinese economy is a vast ocean. Storms cannot disrupt it," Ma, who is also known as Pony, told delegates.

"This ocean holds massive market potential and also great room for innovation. I believe, this isn't just a development opportunity for the Internet industry, but for all sectors.

It's not just an opportunity for China, but for the entire world."
Remarks from Chinese President Xi Jinping read out at the start of the conference called for "mutual respect" in cyberspace between the two nations.
The current rift in their approaches however has profound implications and may bar the likes of Facebook Inc. and Alphabet Inc. from any meaningful presence in the world's largest Internet and mobile arena.
It's another manifestation of what former U.S. Treasury Secretary Hank Paulson called an "economic iron curtain" dividing the world if the two nations fail to resolve their strategic differences.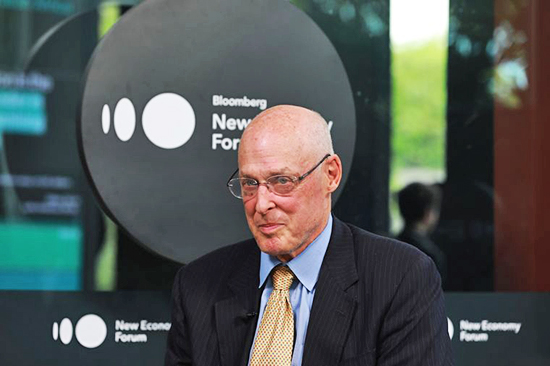 Hank Paulson


Unlike the relatively hands-off American model, the Chinese approach is geared toward one over-arching imperative - propelling and safeguarding the ruling Communist Party.
Anything deemed to undermine that objective, from pornography and addictive games to pockets of dissent, is ruthlessly rooted out when discovered.
To wit, China has the lowest level of Internet freedom among 65 countries polled by Freedom House.

Critics of the model say players like Alibaba and Tencent thrive because Beijing dampens competition by making it nigh-impossible for global players such as Facebook to operate.
They say the government's heavy hand and unpredictability is counter-productive.
Exhibit A:
a months-long crackdown on gaming that helped wipe out more than $200 billion of Tencent's market value this year. That cultivates a pervasive climate of fear, said Gary Rieschel, founding partner at Qiming Venture Partners.

"Every time you see one of these vast losses, you can see the Chinese government," he said.

"We've never seen a country solve the issues that China is trying to solve, when your best and brightest people aren't fully committed to being there. This is new territory, we've not seen this before."
The walled-garden argument fails to take into account a level of competition that puts the American industry to shame.
Despite pervasive censorship, the Chinese Internet has evolved into one of the most vibrant town halls the world's ever seen - it's tough to truly rein in a billion people - as an army of millenials live-stream in the millions and super apps thrive with more users than there are Americans.
From Tencent's WeChat to Bytedance Ltd.'s short-video repository Douyin, the global industry is starting to realize the richness of the Chinese Internet.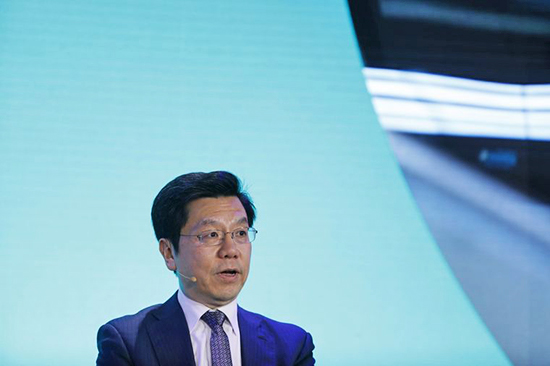 Kai-fu Lee
"Why couldn't the U.S. and China both invest in the same company?" Sinovation Ventures' Kai-fu Lee said at the Bloomberg New Economy Forum this week.

"This is definitely not a war. But again it doesn't look like we're on the path to be able to do that dream team investment."
While some say censorship stifles creativity, others point to a vibrant ecosystem in China.

Hillhouse Capital Chairman Zhang Lei argues the industry remains dynamic and the prospect of losing one's shirt in highly volatile markets can motivate serious entrepreneurs.
"You can walk away without your wallet and I think that actually inspires a completely different set of companies born in that digital, savvy and mobile-native environment."
Central to the idea of a Chinese-centric Internet is data sovereignty and that information of citizens must be stored in-country and accessible on demand, a concept enshrined in Chinese law since 2017.
That philosophy has since been embraced by governments from India to Southeast Asia.
American multinationals who operate in China have complied:
Apple Inc. decided last year to set up a venture with a local government to store iOS user data on local servers. Alphabet's Google explored a censored search engine to help it get back into the country.
And Facebook's Mark Zuckerberg has been courting Beijing for years.

And as China plays the long game selling its concept of a closely controlled Internet to the developing world - alongside the technology needed to pull it off - the Communist Party's vision of a web where governments pull the strings could wind up the model for the next billion users.
"Every country is sovereign and understands its situation better than outsiders. We should never come and tell a country 'this is good for you, this is bad for you'," said former Pakistan Prime Minister Shaukat Aziz.

"A sovereign country has to decide what's good for it. I don't think there's one model that works for everything for any product around the world."