by Claire Bernish
April 11, 2017
from TheFreeThoughtProject Website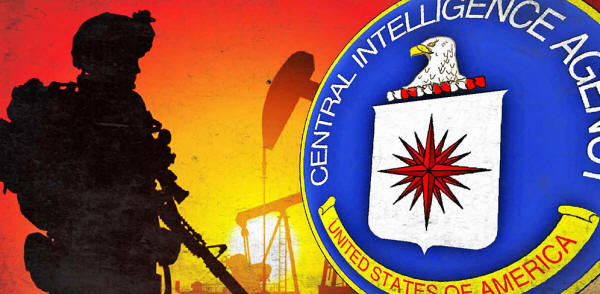 Geostrategically-crucial Syria has been at the center of a decades-long plot by the United States to depose the sovereign government and install one supportive of goals in the Middle East must be revisited - and quickly - before the beating of war drums drowns out the truth of our government's recently-espoused mission.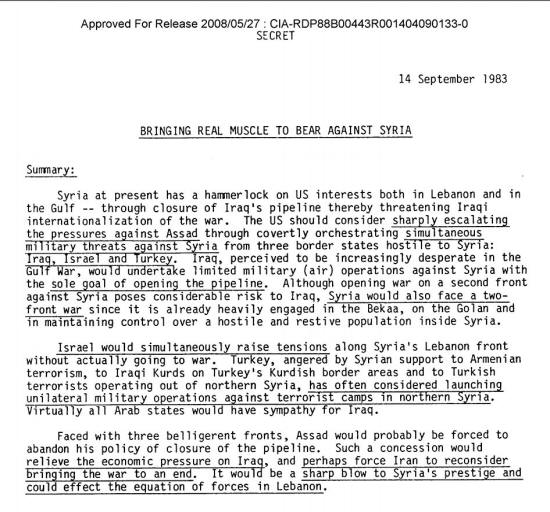 Read FULL report
"Bringing Real Muscle to Bear Against Syria"
Syria continues to maintain a hammerlock on two key U.S. interests in the Middle East:
Diplomatic initiatives to date have had little effect on Assad who has so far correctly calculated the play of forces in the area and concluded that they are only weakly arrayed against him.

If the U.S. is to rein in Syria's spoiling role, it can only do so through the exertion of real muscle which will pose a vital threat to Assad's position and power.