by 2nd Smartest Guy in the World
September 19, 2022
from 2ndSmartestGuyInTheWorld Website

Gates is working closely
with Klaus Schwab
and the World Economic Forum
to reduce Population
and Control the Remaining Population
This substack coined the term PSYOP-19 to better describe the COVID-19 "pandemic".
The term describes the depopulation and control agenda of the One World Government and their various puppets like Bill Gates and Klaus Schwab.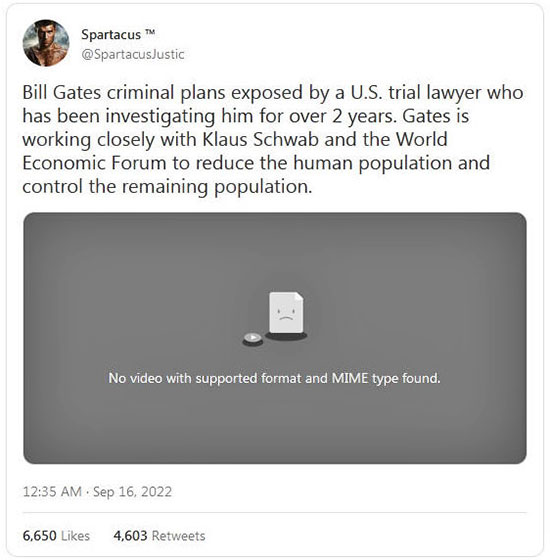 Above Twitter's mentioned video (by Reiner Füllmich), can be seen here below:

It is all out in the open:


Gates - Rothschild - Schwab - Charles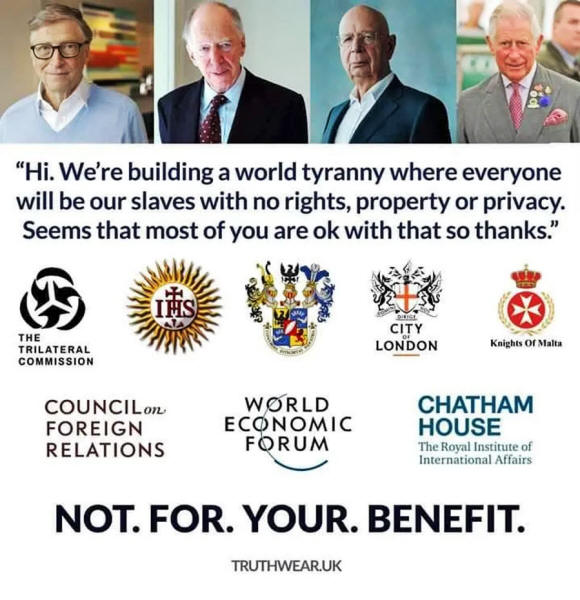 The DEATHVAX™ is one of many tools,
Expect CBDC's and PSYOP-CLIMATE-CHANGE to put even greater pressure on the world en route to hyper-centralization ushering in the Great Reset dystopia IF we do fail to offer total nonviolent noncompliance.

Do NOT comply...!


---

Bill Gates Exposed in Italian Parliament for...
- The Trend is Our Friend -
by 2nd Smartest Guy in the World
September 19, 2022
from 2ndSmartestGuyInTheWorld Website


As PSYOP-19 is being wound down ahead of the next "pandemic" in PSYOP-22, more and more people from all over the world are finally waking up; to wit:


More pain is imminent, but we will win.

Do NOT comply...!